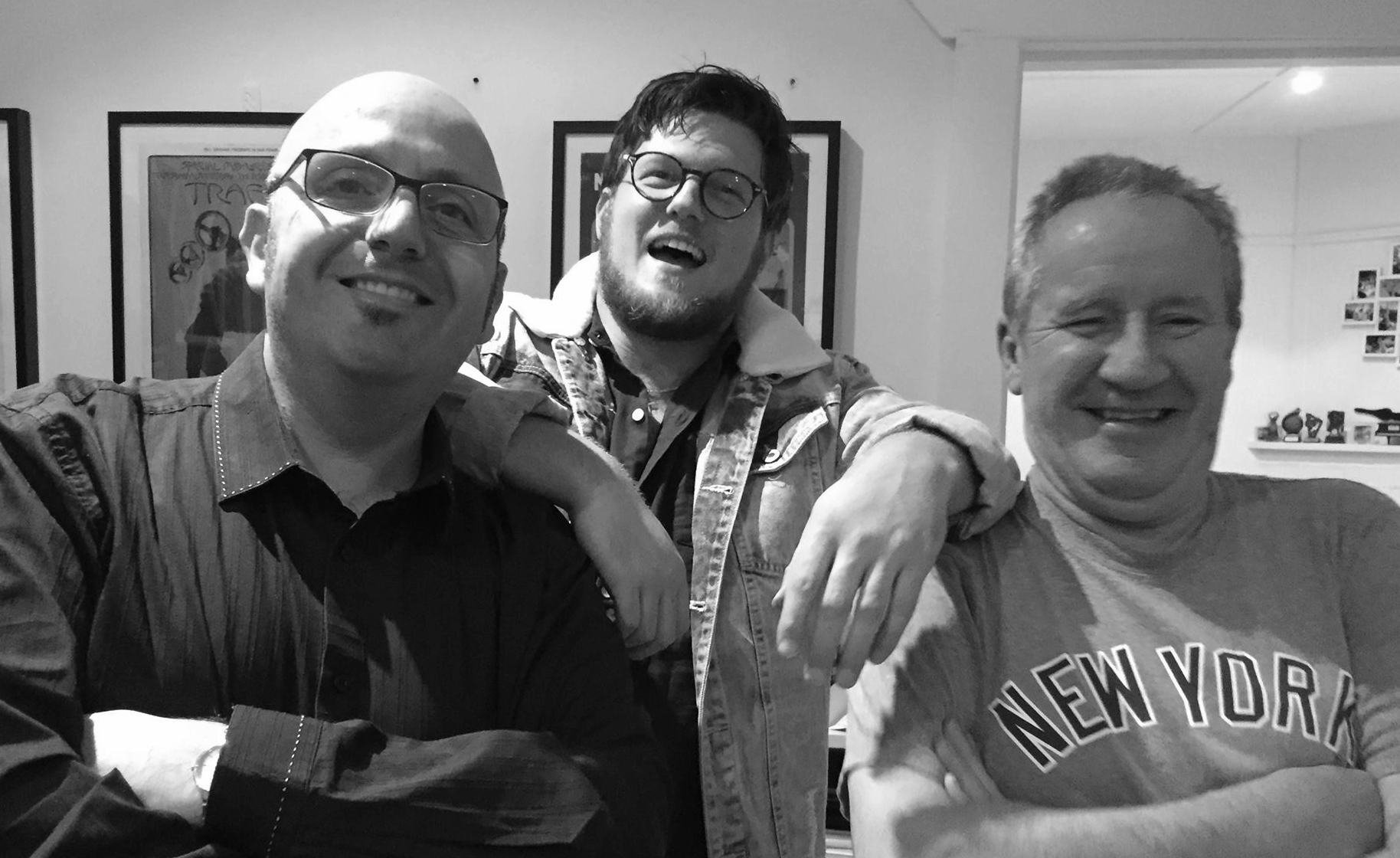 June 2018 - Me on the left with the Kennedy-Leever Blues Project (middle: Trent Kennedy, right: John Leever)
I recently played a show with a really good friend of mine, John Leever. I've known John ever since he was my sales rep for Acme (a t-shirt company) back in the 1990s when I used to run record stores. Oh, those were the days! Before that John used to work for Festival Records which among his jobs was picking up international touring artists from the airport. He would pick them up, feed them and generally look after them. What a great job.
I hadn't seen him since the record shop days until I saw an advertisement in Beat Magazine (a local music press rag in Melbourne). I spoke to this guy on the phone as I was looking for a back up vocalist/guitarist. The man at the end of the phone had this strangely familiar New York accent which I knew so well. I said, "is this John Leever?" He responded..."yes!" What are the chances that we would hook up again without trying? Anyway that was in 2002 when I was launching my debut album with The Methinks.
John was born and grew up in the U.S. Every time I talk to him he tells me more amazing stories from back in the day. One was that he was actually in the audience for George Harrison's Concert For Bangladesh in 1971. Apparently, the  Indian sitar master, Ravi Shankar, told John off for smoking! It's probably on the video. What a gig that would have been...George Harrison, Bob Dylan, Eric Clapton, Billy Preston, Leon Russell, Ringo, Jim Keltner and three members of Badfinger; Pete Ham, Tom Evans, and Joey Molland.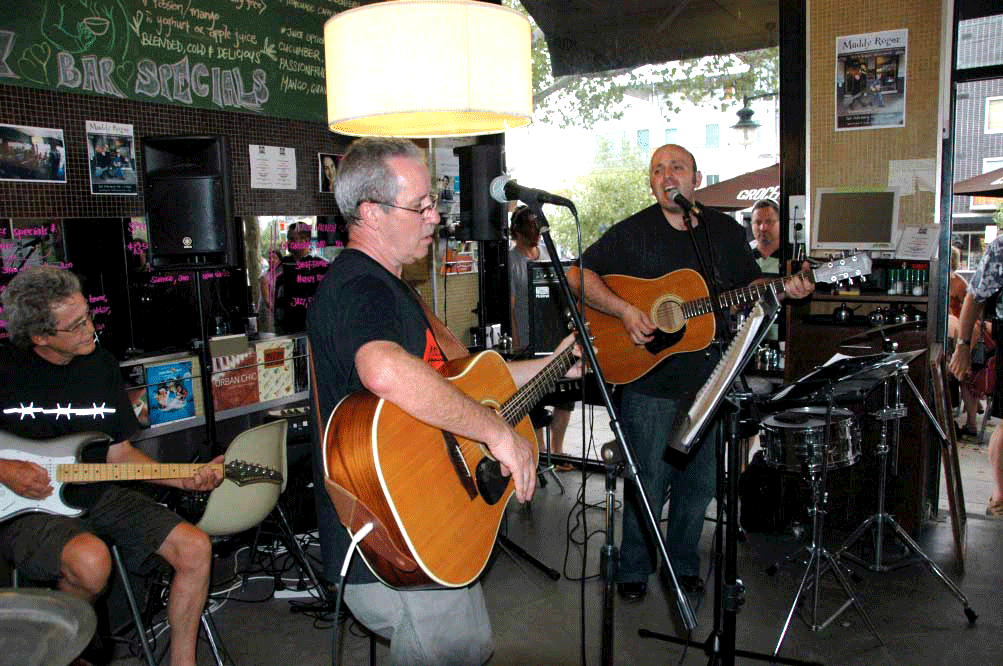 Muddy Roger at the Grocery Bar in St Kilda circa 2010 (left: Terence Richardson, middle: John Leever, right: Victor Stranges)
John and I have played many shows together. We had a stint in the early days at the Muse Bar in St Kilda East, a few other venues as well as John's own cafe/venue, The Grocery Bar in St Kilda. We have shared many wonderful memories and jam sessions under the name Muddy Roger, which included many other talented musicians. You see, John loves people and music...and he just loves to play as much as possible. So long as we have a good time, everything else is just detail. Our shtick was blues/soul/rock 'n' roll based and it's backed by great songs from the best including Muddy Waters, Leiber and Stoller, Tom Waits, Neil Young, Alex Chilton, Gerry Goffin, Willie Dixon, Robert Johnson, Van Morrison and Jimi Hendrix. So much fun.
I had taken a break from performing and just recently John invited me to play with his new duo, the Kennedy-Leever Blues Project. John has a knack for discovering talent and he found one in the guitarist that he now plays with, Trent Kennedy. He is one amazing blues lead guitar player and he is self taught. We played a show a few weeks ago at the Elwood Lounge and it was great to get back to performing. We all had turns at singing and playing different instruments which was a real treat. We sprinkled the sets with some of mine and John's original material. John is a very talented songwriter. A couple that come to mind are Come Back To Me In The Spring and Fire And Ice. Hopefully they will get a good going over in the recording studio one of these days. Looking forward to our next jam.