BIOGRAPHY
Fusing Post-Punk, Powerpop, Folk Rock and New Wave influences into a self styled, self produced kitchen sink drama...
Victor Stranges grew up in a city in industrial Melbourne (Australia). As a teenager in the late 1980s he was the drummer in underground punk group, Drunk 'n' Disorderly. This Clash/Stiff Little Fingers infused experience was a common one for Melbourne bands at the time; loud music, beer, violence and, er...more beer. Billed with other acts at the time including Weddings Parties Anything, The Johnnys, Celibate Rifles and Bastard Squad, the band gained a reputation for drawing a loyal and enthusiastic following.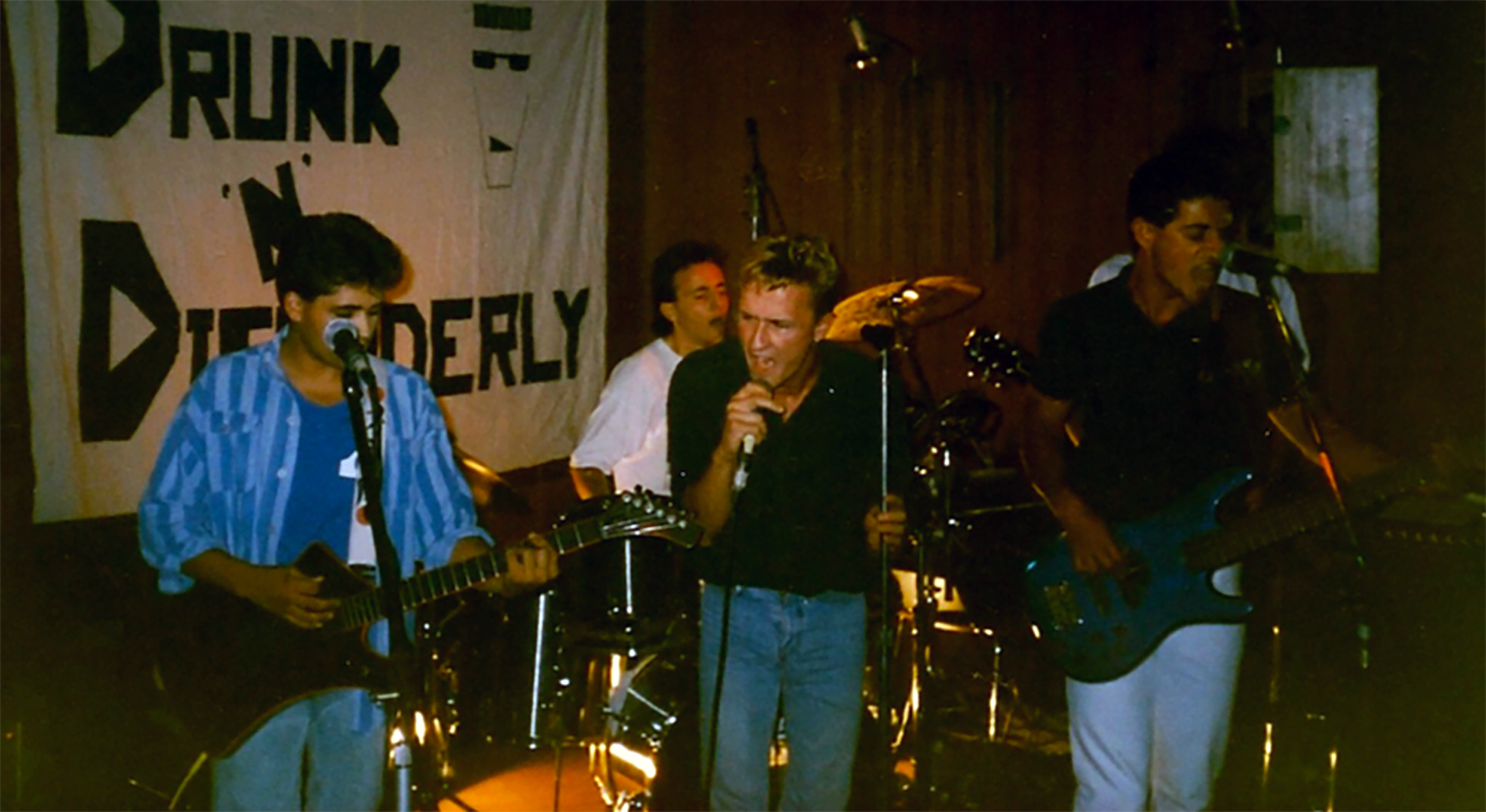 Drunk 'n' Disorderly at The St Kilda Inn (circa 1988)
L-R: Jeremy Rogers, Victor Stranges, (The Late) Paul Kenworthy, Orwin De Kretser. Mung Gravy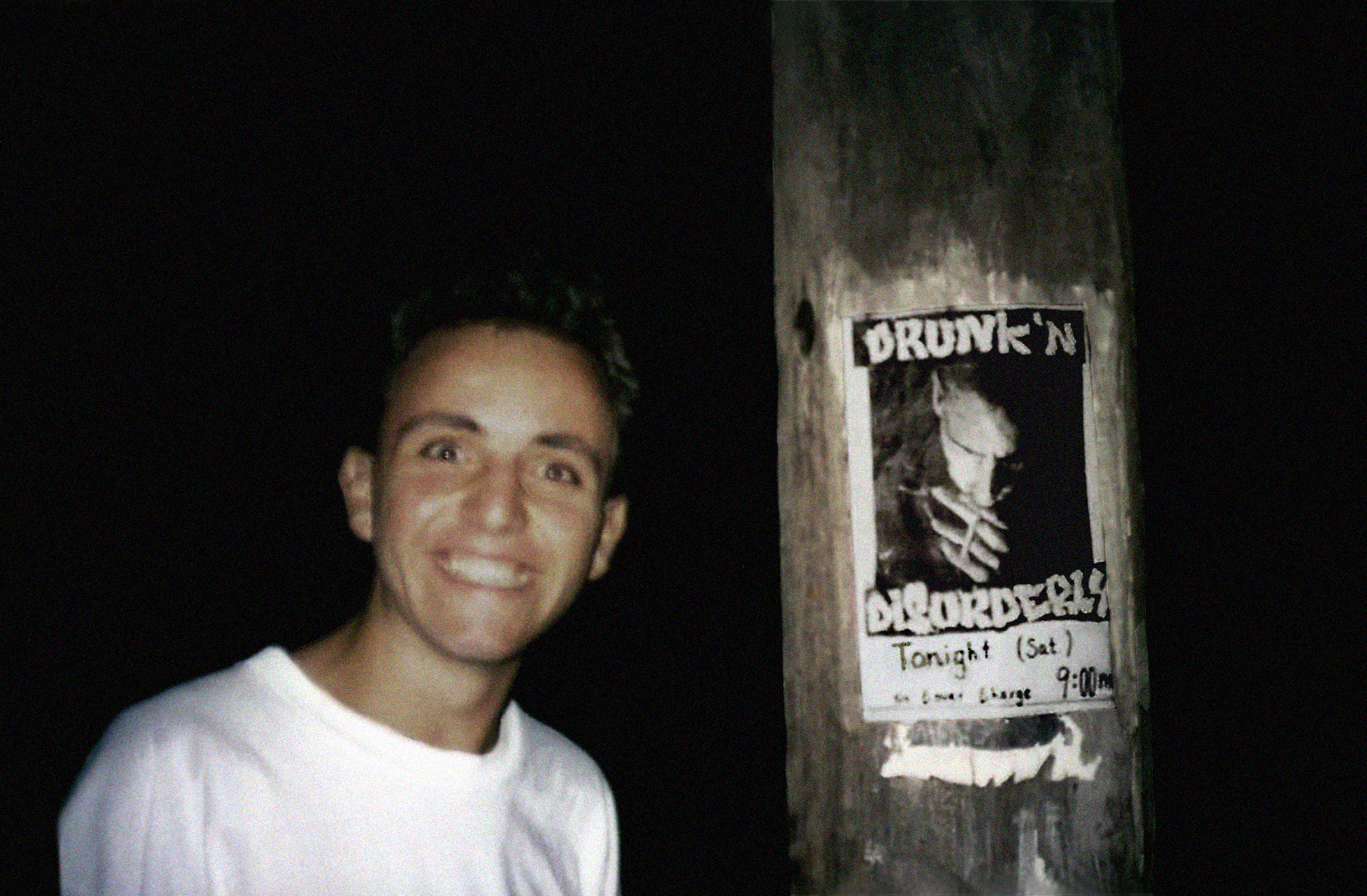 Victor Stranges outside The St Kilda Inn (circa 1988)
The punk movement was the catalyst for an interesting musical direction and drawing from such great writers as Strummer/Jones (The Clash), Elvis Costello and Ray Davies (The Kinks), Stranges embarked on a journey of thumbing through their songbooks. He played in several Australian groups including Caravan, who played the local Melbourne circuit in the early 1990s.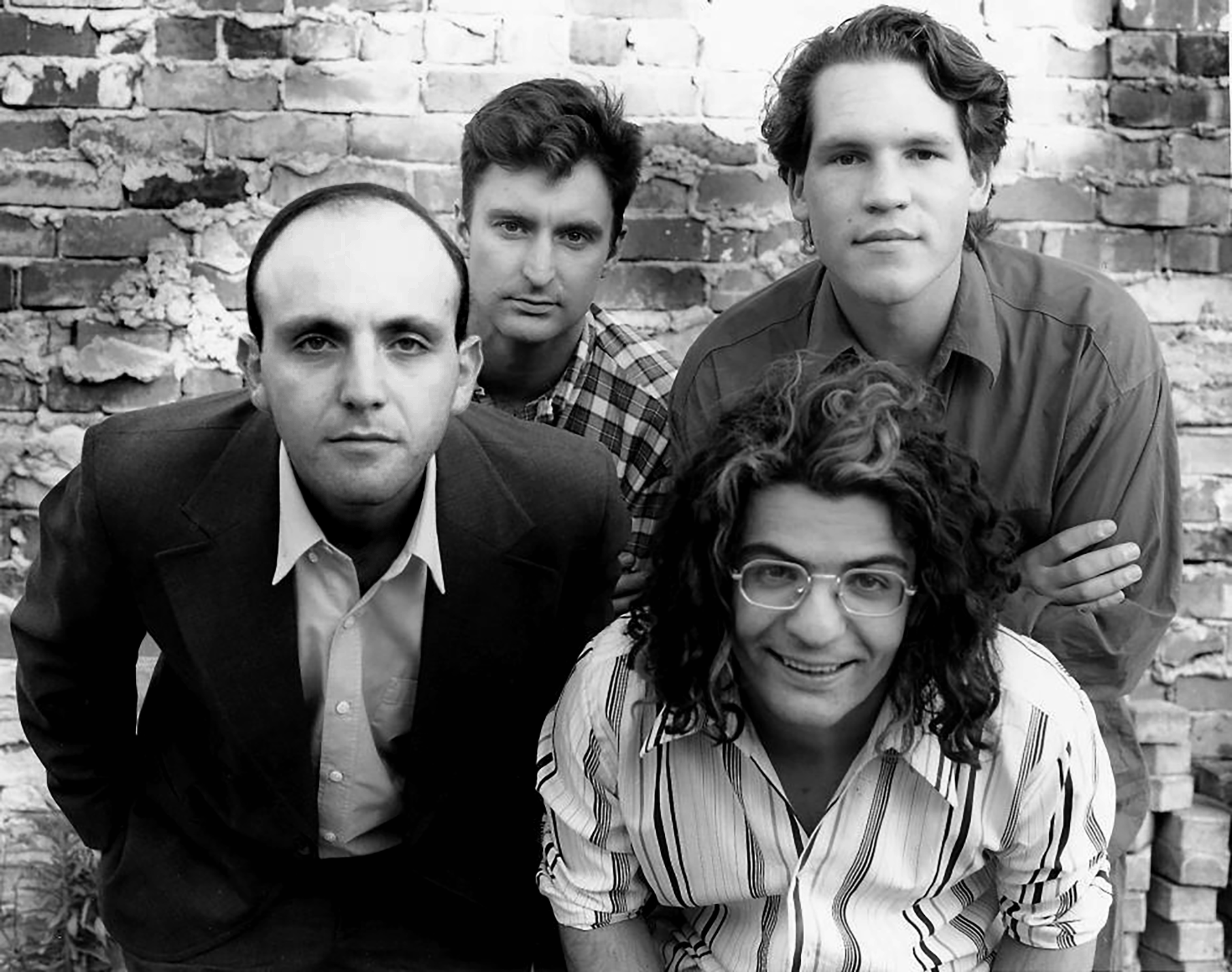 Caravan (1994). L-R: Victor Stranges, Matt Layton, Marc Bobolakis, Peter McGlade (photo: Vicki Bell)
Victor Stranges & The Methinks formed in the late 1990s and one of the early incarnations included Men At Work bassist, John Rees, who departed before Victor's brother, Michael Stranges, was recruited. Victor Stranges & The Methinks debut album, "Heading Back To You" (2002), featured Darren Aquilina on drums (Dada, Klown), Michael Stranges on bass (The Morning After Girls, Kim Salmon, Ripe, John Dowler's Vanity Project), and David Milne (Red Ant, Ice Cream Hands/Charles Jenkins & The Zhivagos) on piano/organ/keys. 
After a hiatus of building a new recording studio and working as producer and musician on other people's recordings, Victor's second album, "Hello Me To You" was recorded solo, self-engineered and self-produced at his home studio in Melbourne, Australia. It was subsequently released in September 2009. The first single (Hello Me To You) from the album was launched to radio in Australia on September 4th 2009. The single was released to Australian commercial radio in early March 2010 and eventually released in July 2010 to United States and European radio.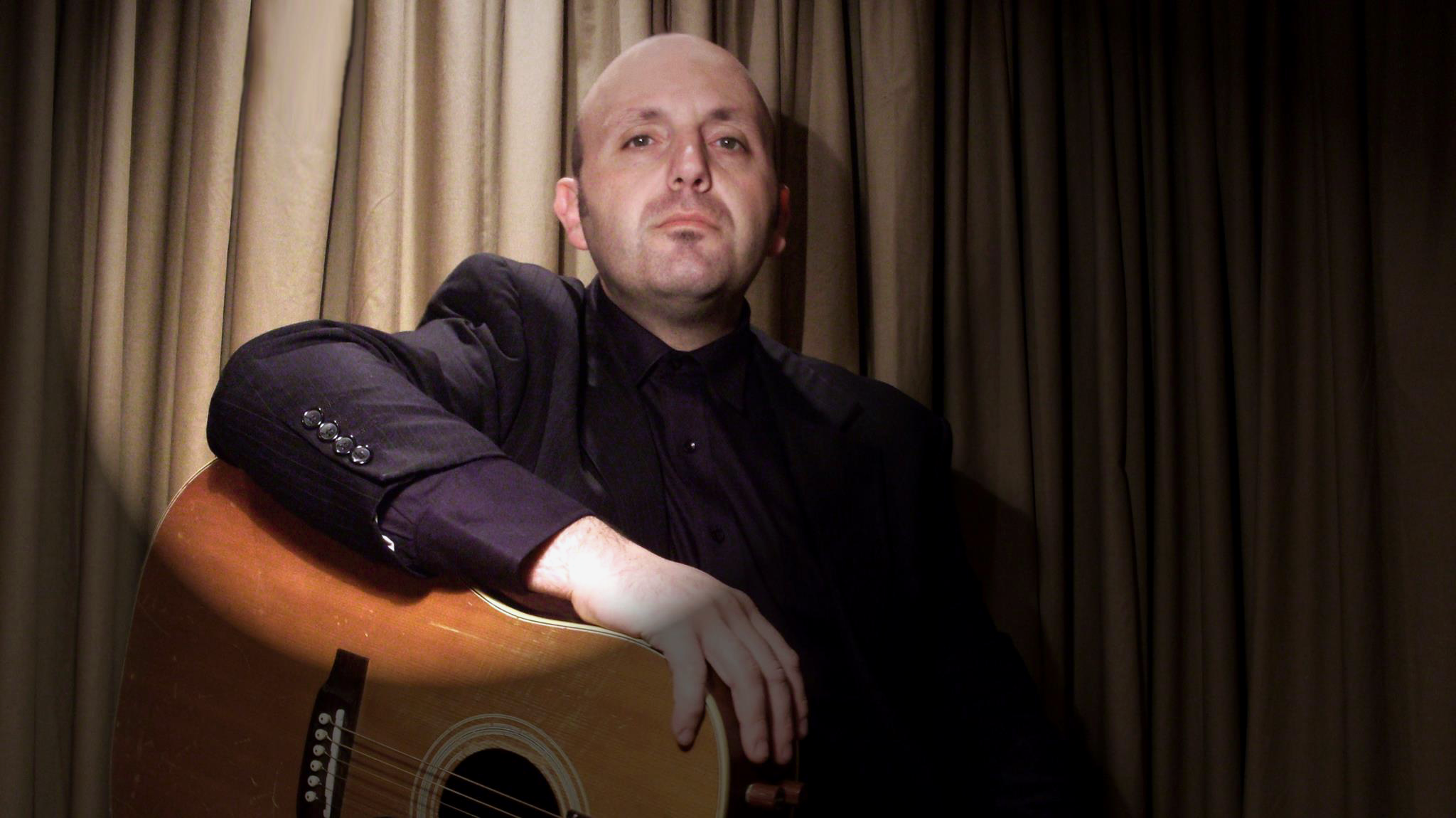 Victor Stranges in 2009
The song gained traction from various industry types including Charles Foskett (producer for Sir Paul McCartney, Ringo Starr, Richard Thompson, Elvis Costello) and Edwyn Collins, who are both fans of the track. In addition, "Hello Me To You" was named as one of the Best Albums of 2009 by Pop Underground. A distribution deal in March 2010 with Bruce Brodeen's Not Lame Recordings ensured the album received exposure to the worldwide powerpop community. The members of Victor Stranges & The Methinks' touring line up included Matt Swanton (keyboards/vocals), Alex Reoch (bass), and Darren Aquilina (drums).
Victor Stranges & The Methinks at The Brunswick Hotel 2nd May, 2009
L-R: Matt Swanton, Darren Aquilina, Alex Reoch, Victor Stranges
In April 2011, Victor's song, 'When The Morning Comes' became the title track to a U.S. charity compilation that also featured fellow musician, DC Cardwell and the late pioneer of Christian rock, Larry Norman. It was called, 'When The Morning Comes (Music For Libya)' and proceeds were used to support The Humanitarian International Services Group who were committing funds to serve the needs people who were caught in a terrifying crossfire in war torn Libya.  Monies were used to purchase 30 metric tons (66,000 lbs) of flour in Egypt and then transport the flour over the border into Libya to supply local bakeries.  
In January 2019 Victor launched "'Everyday I Write The Hook - The Elvis Costello Songbook' as a solo performance premiering at The Brunswick Ballroom in Melbourne. In August 2019, Stranges reformed Victor Stranges & The Methinks with new members and continued to perform around Melbourne.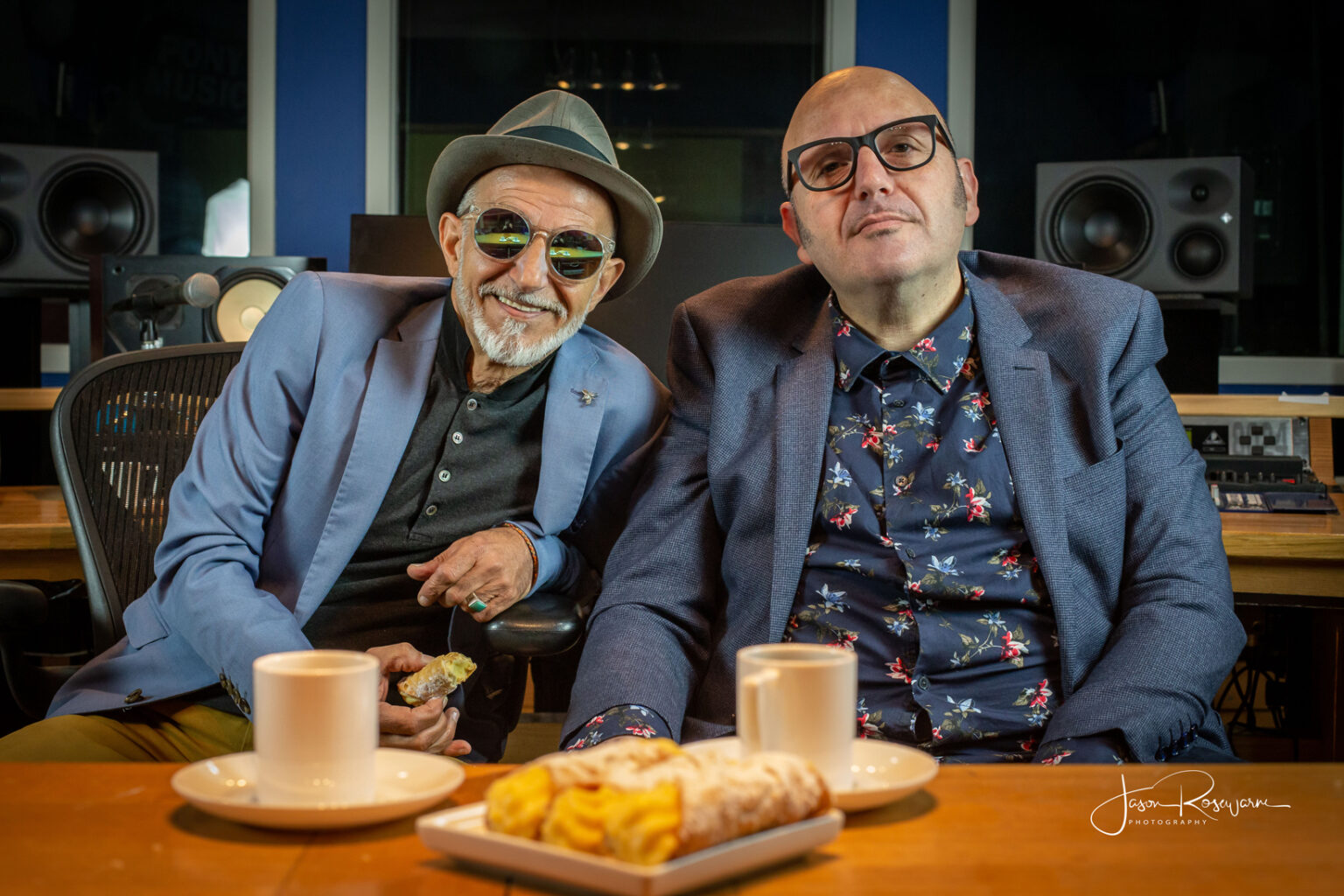 Photo shoot for Saturday's Child interview with Australian Musician. L-R: Frank Apicella, Victor Stranges (photo: Jason Rosewarne)
Victor Stranges and Frank Apicella became acquainted when they separately attended a recording session run by legendary Australian record producer Mark Opitz AM at Thirty Mill Studios Melbourne Australia in March 2021. Opitz was producing a four-track EP for Victor's son Sam's indie band, Lipstereo. 
Apicella , a long-time friend of Opitz's, often sat in on the producer's recording sessions to learn and observe. Stranges was there to give his son moral support. "I bought the cannoli and Frank made the espresso" said Stranges. Stranges and Apicella immediately connected, both having Southern Italian backgrounds and sharing similar life experiences growing up. This connection resulted in the birth of Saturday's Child which is essentially a studio project. They released their edgy soul debut single on the new Australian label, Pop Preservation Society, titled 'Cola' featuring Melbourne R&B Singer Ema Jay on 1st July, 2022.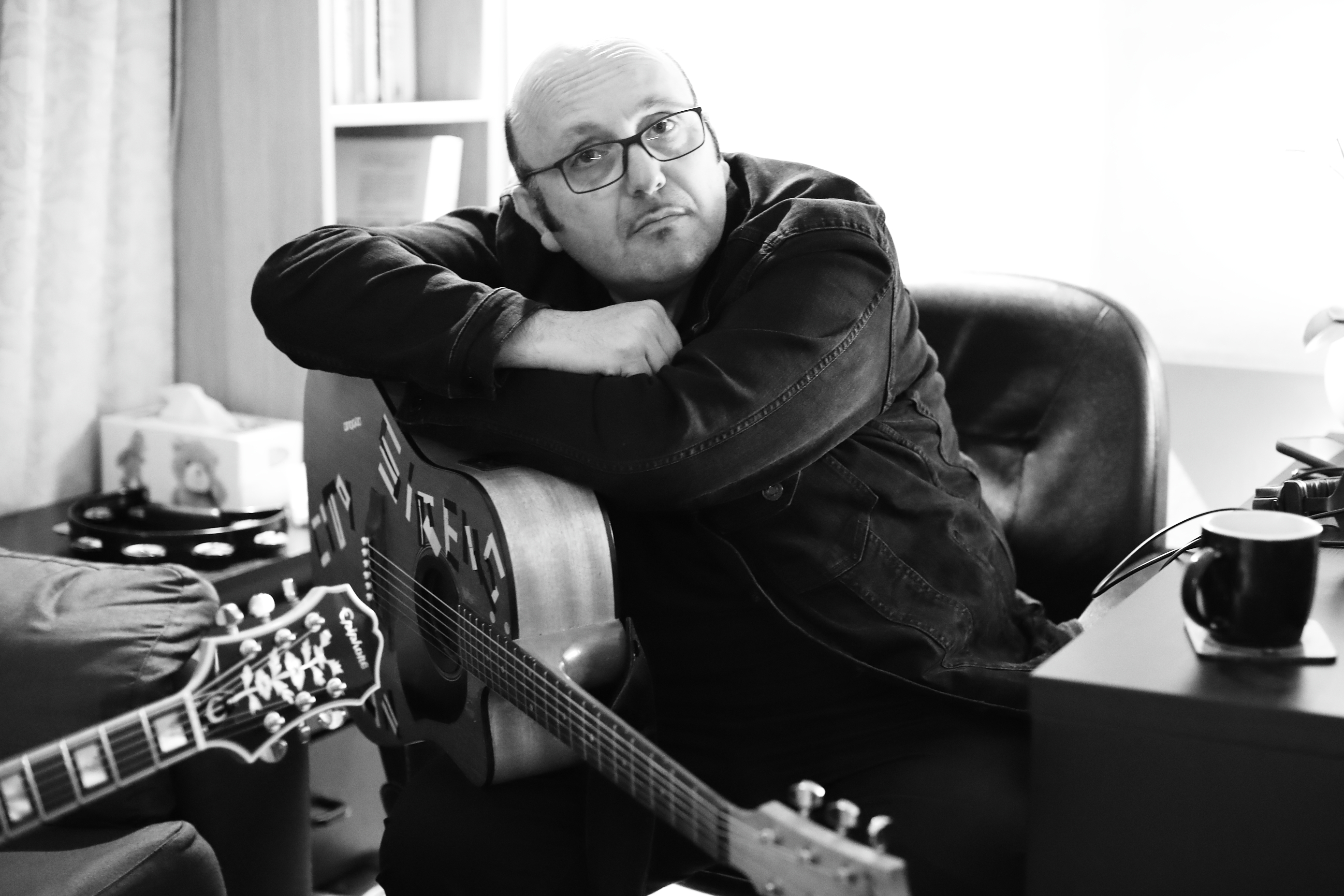 Victor Stranges in the Thirty Mill Studios control room for the Man City Sirens sessions, 2022 (photo: Mauro Trentin)
2022 was a busy year with Stranges working at Colin Wynne's Thirty Mill Studios, playing drums and producing two singles for Australian indie pop-rock band, Man City Sirens. Victor also commissioned for some of his original work to be recorded live. Victor Stranges & The Methinks, featuring Mike Dupp (keyboards), Frank Scalzo (drums/vocals) and James Lockwood (bass), performed at the legendary live music lounge, Jimmy Hornet in November. A couple of songs from that show were captured on film. Victor's band, The Futurists, were also performing the 'The Songs Of Elvis Costello' show which was also recorded and captured on film that same year.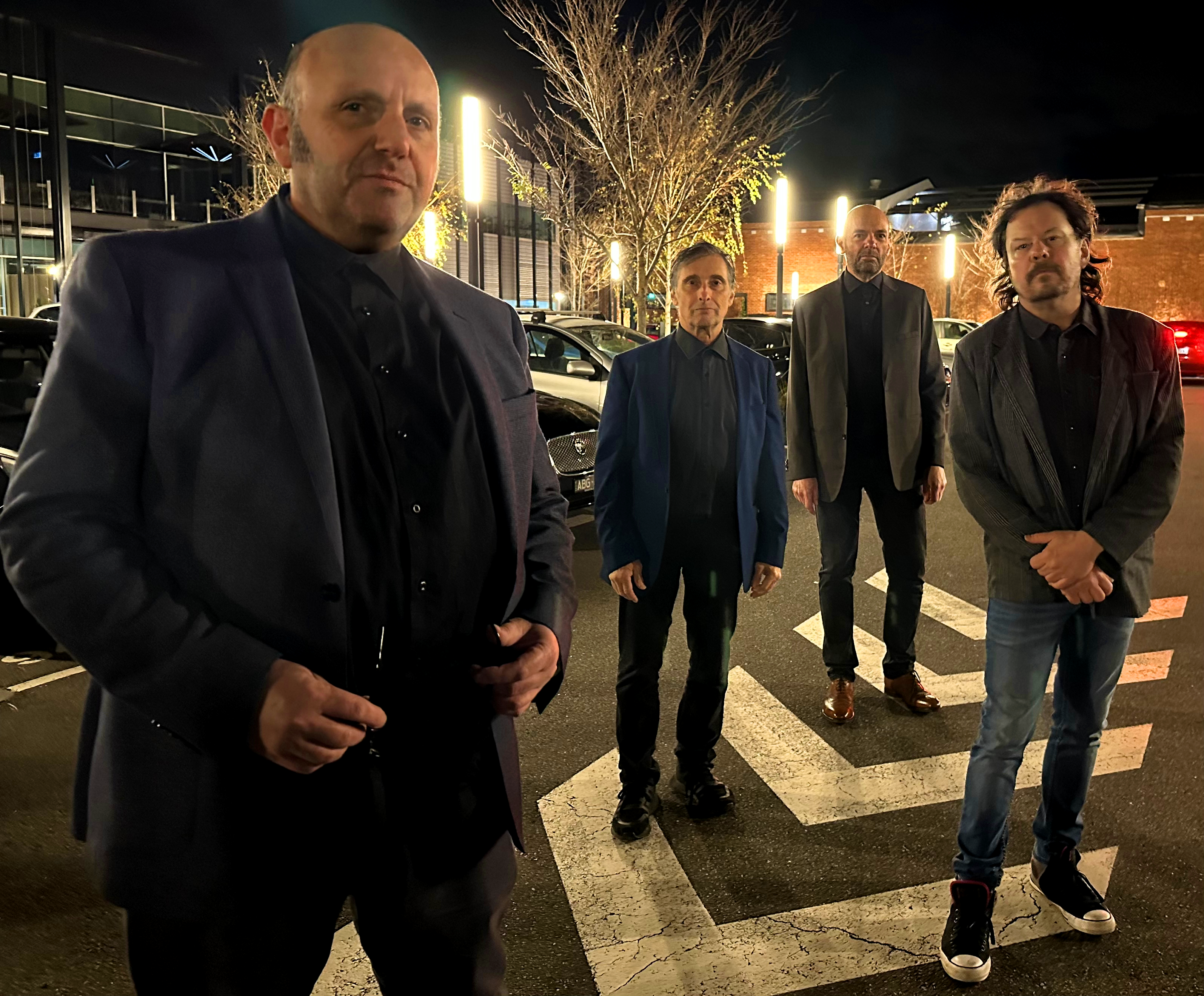 Victor Stranges & The Futurists (August 2023). L-R: Victor Stranges, Frank Scalzo, Mike Dupp, Dave Leslie (photo: Frank Apicella)
After the departure of bassist, James Lockwood, August 2023 saw Victor Stranges & The Futurists being joined by Dave Leslie on bass for a series of live performances of 'The Songs Of Elvis Costello'. Dave is lead guitarist and founding member of one of Australia's most successful international recording and touring bands, Baby Animals. The Futurists now comprises of Mike Dupp Frank Scalzo and Dave Leslie.