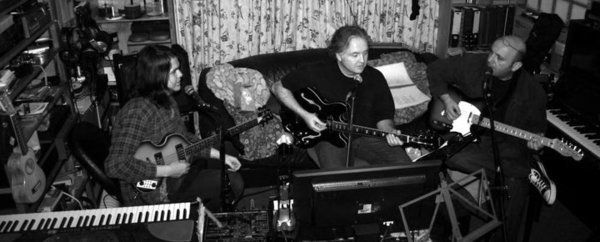 Victor Stranges and DC Cardwell playing at the historic Mission To Seafarers in Melbourne

I am performing a one off show with Northern Ireland award winning songwriter and musical partner, DC Cardwell (now residing in Melbourne). The acoustic show is performed in an intimate courtyard within the historic building, Mission To Seafarers, located in Flinders Street, Melbourne. The evening is presented by Global Onslaught and is the first night of a series of Music At The Mission shows.

DC Cardwell and I met by chance in 2009 and we found we shared an appreciation for Nick Lowe, Jonathan Richman and Ray Davies. Our genuine desire to combine story telling through the pop song format has sustained our interest in the Melbourne music scene as occasional performers together.